Team Development
"Talent wins games, but teamwork and intelligence wins championships." – Michael Jordan
The backbone of esports are the teams. Without collaboration with your teammates, there will be no success. Even in the esports that are played solo (such as Hearthstone), we see athletes building teams around them, to make sure they have someone to develop together with. And for a good reason. Being human is in many ways being social. We create our identity through reflection from others. We learn in relations with others. We communicate and reflect in relations with others. In other words, it is a social experience to be alive.
The epitome of the sociality is the team. A team is defined by a group of people sharing the same clear goal. For esports teams, this goal is often brilliantly clear: to win. But the road towards becoming a high performing team that continuously wins and does not fall apart at the first signs trouble is not as clear. To become a high performing team takes hard work from beginning to end. If you are ready to invest this hard work the pay off will be bigger than you can imagine.
A high performing team is based on a culture defined by trust, strong relationships and a non-egoistic approach to development. The payoff comes in form of constant new learning, great partnerships and a high level of performance in-game.
If you want to learn more about how we can work together to reach new heights for your teamwork, contact us through the button below. We help you decide on the right structure for a workshop or clinic. You are also very welcome to call us at +45 53622545 or +45 22819186.
XI Esports Main hold og Asger havde fornøjelsen af Morten. Der blev arbejdet med udvikling som et hold! – Vi kunne gå derfra med redskaber, som gør fremtiden mere effektiv for vores main hold. Tilmed kan vi tilføje den læring fra Morten til vores bredde afdeling.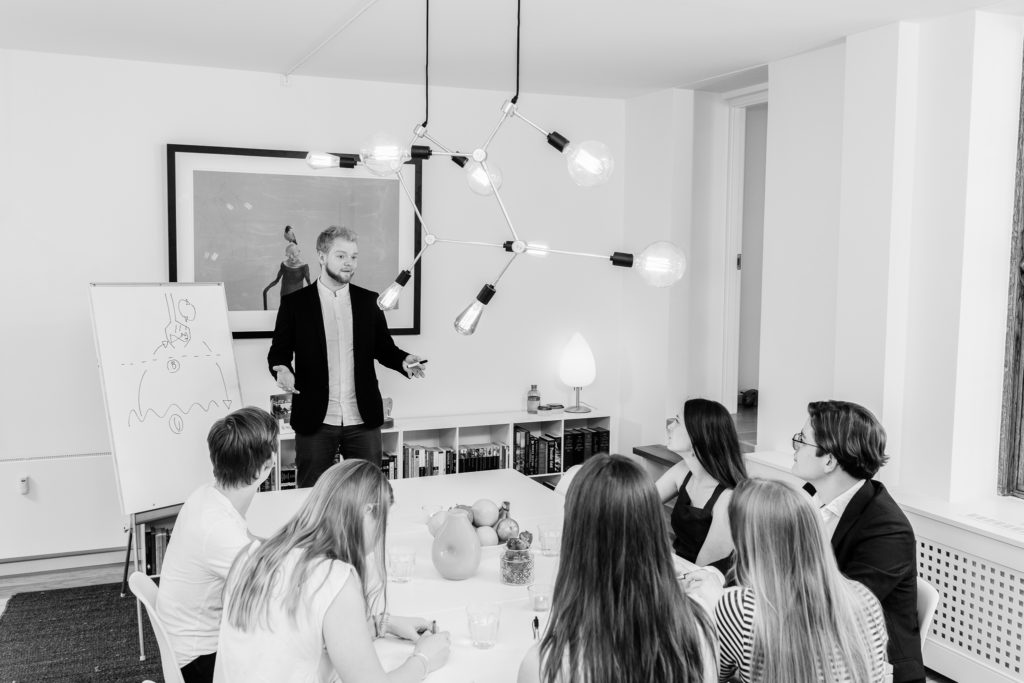 "Trust is knowing that when a team member does push you, they're doing it because they care about the team." – Patrick Lencioni, The Five Dysfunctions of a Team: A Leadership Fable
At Tricas Esport we focus on helping teams get better together. Through our clinics and workshops, we inspire and guide teams towards a higher level of communication, better mutual understanding, and a healthier culture. We specialize our work to the individual team, using the tools that will help the specific team the best. Sometimes, using a personality test as a foundation for a team-supervision can work wonders. Other times, it is all about getting away from the screen and doing something together in real life. We plan this together with you. No matter what we do together, we use our knowledge and experience as psychologists and supervisors to help you obtain new knowledge and grow as a team.